The holiday months are a busy time for marketers, and that's been my excuse as to why I've been late on my December blog. But without further ado, here is my Top 3 Holiday Marketing Campaigns. Hope you enjoy!
How KFC Took Over Christmas in Japan
Have you ever had KFC for Christmas? Me neither. But each year, while Canadians are enjoying a traditional plate of turkey and stuffing, millions of Japanese families indulge in good ol Kentucky Fried Chicken. We see a lot of strange TV shows coming out of Japan, so maybe this weird KFC obsession shouldn't be that much of a surprise to me – but it is.
So how did this KFC Christmas tradition in Japan come to be? Excellent marketing, of course.
Takeshi Okawara, Japan's first KFC manager, was inspired by the lucrative market that surrounded the Christmas holidays prevalent throughout Europe and the Americas. Before Okawara's campaign to fill the mouths of Japan with American-style fried chicken, there was essentially no tradition or recognition of Christmas in Japan. Sensing this void and knowing his competition would soon catch on, Okawara and KFC pounced on the market and started rolling out marketing campaigns with a simple message: "At Christmas, you eat chicken."
Now, fried chicken, specifically Kentucky Fried Chicken, is synonymous with Christmas in Japan. The lesson? If people are enjoying something on a massive scale in one market, bring it to a fresh market – chances are that it will succeed. Simple and brilliant. Way to go KFC.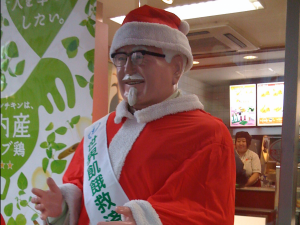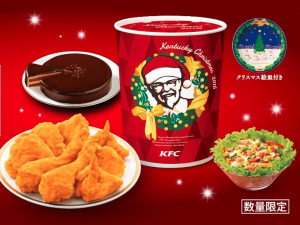 Give Your Employees the Day Off. Great Idea, Right?!
Recreational Equipment Inc, or REI for short, is an American retailer of outdoor gear and equipment. The company's website describes their brand as a "co-op dedicated to inspiring, educating and outfitting its members and the community for a lifetime of outdoor adventure." So, when this retail giant announced that it would be closing its doors on the biggest retail day of the year, Black Friday, shoppers and business gurus alike were simply stunned. Why would a retail chain be closed on the most profitable day in retail? It turns out that not only could they afford to be closed on Black Friday, but that they would also be paying their 12,000 employees for their day off. This is what they did with their #OptOutside holiday campaign.
You would be hard tasked to find a business consultant that would recommend closing up shop on Black Friday, but to a marketing specialist, this move is obviously ingenious. Not just ingenious – it's beautiful. For a company that has branded themselves as outdoor enthusiasts and has encouraged their millions of customers to lead a more active and outdoorsy lifestyle to do this, it really legitimizes their message and shows that it's not just a marketing ploy, but indeed a lifestyle. A lifestyle that transcends company hierarchy and customer experience.
To me, it would be like if the CEO of McDonald's ACTUALLY ate McDonald's. I mean, you don't want your football coach to be someone who's never taken a tackle, right? So, when customers see this sort of action taken by a company, it solidifies the principles of branding that they have been led to believe through previous marketing campaigns. Talk about inspiring. Great stuff, REI!
https://www.youtube.com/watch?v=MEVXU4RDUoI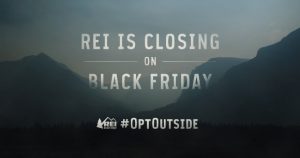 Brett Hull and the Iconic Noma GT Racer
Forget his 86 goals in 78 games for the St. Louis Blues during the 1990-91 NHL season, Brett Hull may be best known amongst my generation as the man on the Noma GT Racer poster. I remember it like it was yesterday, I didn't want it – I needed it. The Noma GT Racer was the pinnacle of downhill performance, the peak of engineering as far as I could possibly have known. The speed, the control, the power, the swagger – just like Brett Hull himself. So, when I unwrapped that big box from under the tree that Christmas and pulled out my new toy, I knew I was in for a wild ride. What I didn't know at the time was that I – or more so my parents for buying the damned thing – was a part of an elaborate and miraculously executed marketing campaign.
It's the winter, there's snow, the kids want to go fast, they want to be tough – so who do you get to represent your company? A hockey player, of course. And that is exactly what Noma did when they marketed their GT Racer.  The GT Racer: a downhill sled that was essentially the same product as the rest of its competition. But just like the rest of the NHL teams during his career, what the competition didn't have was Brett Hull. It was the Noma GT Racer or bust and every kid knew it.
It was this early in my life that I began to feel the powerfully overwhelming effects that a brand ambassador can have on a market. It wasn't anything new, cigarette companies had done it half a century earlier with the likes of James Dean and Ronald Reagan. But the power that a great brand ambassador can have over the consumer remains prevalent even in today's markets. In fact, most major companies now have dozens, if not hundreds, of brand ambassadors representing their company. Just look at Nike with Lebron James, Kobe Bryant, Kevin Durant – the list goes on and on.
And for that, the Noma GT Racer holiday campaigns of the mid 1990s remain my ALL TIME favourite. Check out the 30 second commercial below for some of that classic 90s nostalgia.
"Only winners rock NOMA"
https://www.youtube.com/watch?v=jTlUNTNf5mo